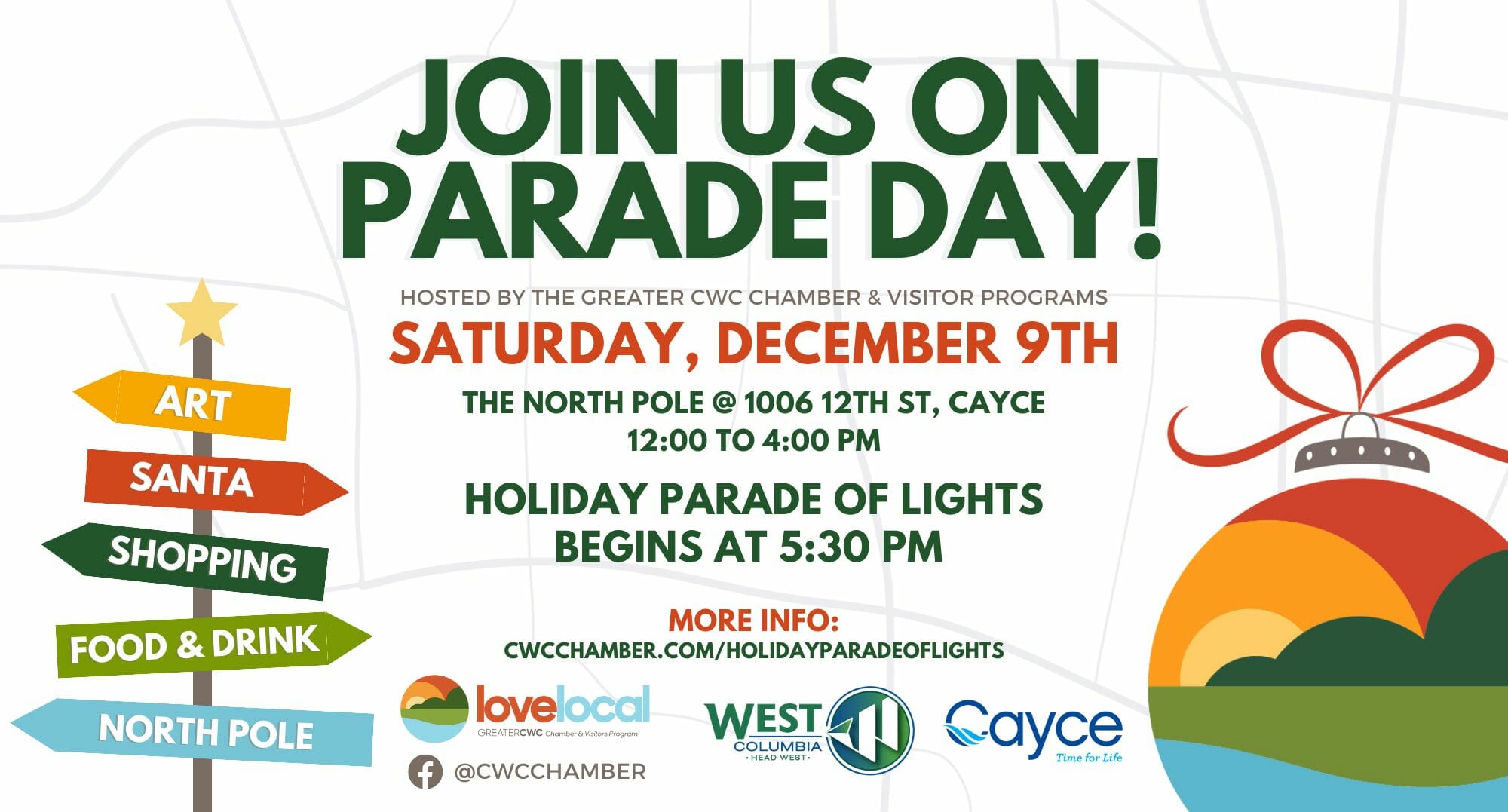 Important Dates:
Past participants get early bird registration beginning Sept. 1st

Registration opens to CWC Chamber businesses on Sept. 15th

Registration opens to the public on Sept. 28th

Mandatory

Driver's Meeting Nov. 27th at 6:00 pm

Holiday Parade of Lights - Staging begins at 2:00 pm, Units to be in place by 5 pm, Parade promptly starts at 5:30 pm
Be sure to register early as The Holiday Parade of Lights always sells out and with a waitlist beginning in August.
Pricing:
Registration is $25 per Parade Unit. A discounted registration fee is available for Chamber Members and nonprofit organizations. If you qualify for a Chamber discount, be sure to login to register. If you are a nonprofit, please use the promo code NPHPOL.

Registration:
Registration will be available via the Holiday Parade of Lights Event Page or via registration form available at the Chamber Office. Forms may be returned in person with your payment. Checks are to made out to: The Greater CWC and mailed or dropped off at the Chamber Office at 1006 12th St., Cayce.
You may also return your registration form via email to events@cwcchamber.com; we will then respond with an invoice for your registration fee.

This is a great community event that would not be possible without the help of our sponsors and volunteers!
If you would like to volunteer for a two- or three-hour shift at one of our locations for Parade Day or for the Holiday Parade of Lights, we would love to have you!
Volunteers will receive an event t-shirt, dinner and if representing an organization or business, a special shout out on social media.