CWC Business Leadership Cohort

"CWC Business Leadership is an awesome opportunity for those leaders and managers looking to promote their leadership journey while gaining a great deal of community insight."
-Tom Ledbetter, Co-Chair of the Greater CWC Small Business Advisory Committee and Associate Vice Provost of Midlands Technical College

Thank you to our
Cohort 2023-02 Sponsor:
Guignard PaceSetter,
First Reliance Bank
Cohort 2023-02 Calendar
Meet & Greet:
Wed., September 6, 2023
Class Schedule:
Every Wed.
4:00 -6:00 pm
9/13/23 - 11/1/23
Graduation Date and Location to be announced
All classes take place at the Greater CWC Chamber of Commerce - Lowell C. Spires Training Room

The CWC Business Leadership Development Program is designed to provide business owners a set of guidelines and tools for success in today's market place. The program will provide information on critical areas that need to be addressed in order for a business to build a successful foundation for your business, and to maintain that success.
Announcing CWC Business Leadership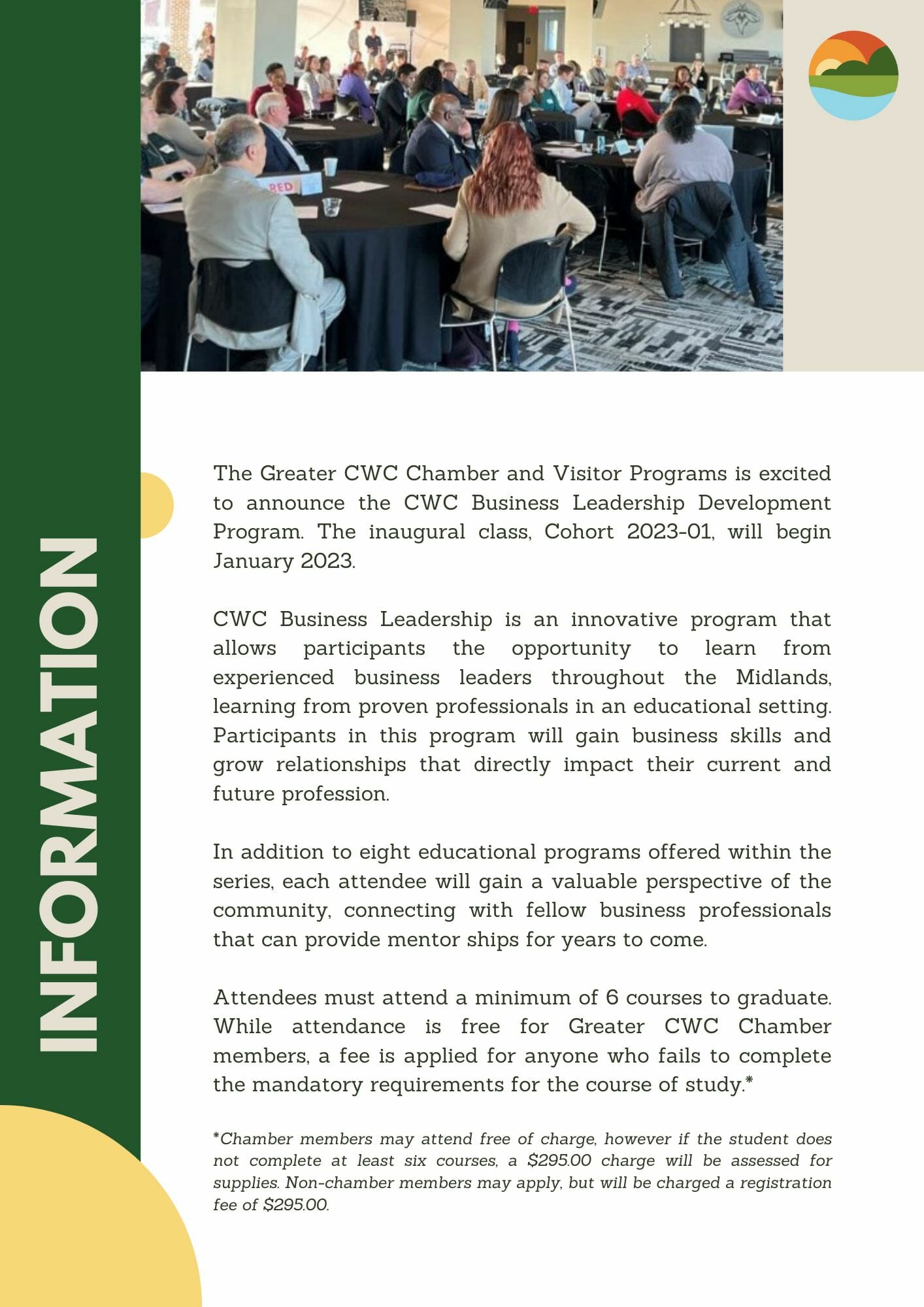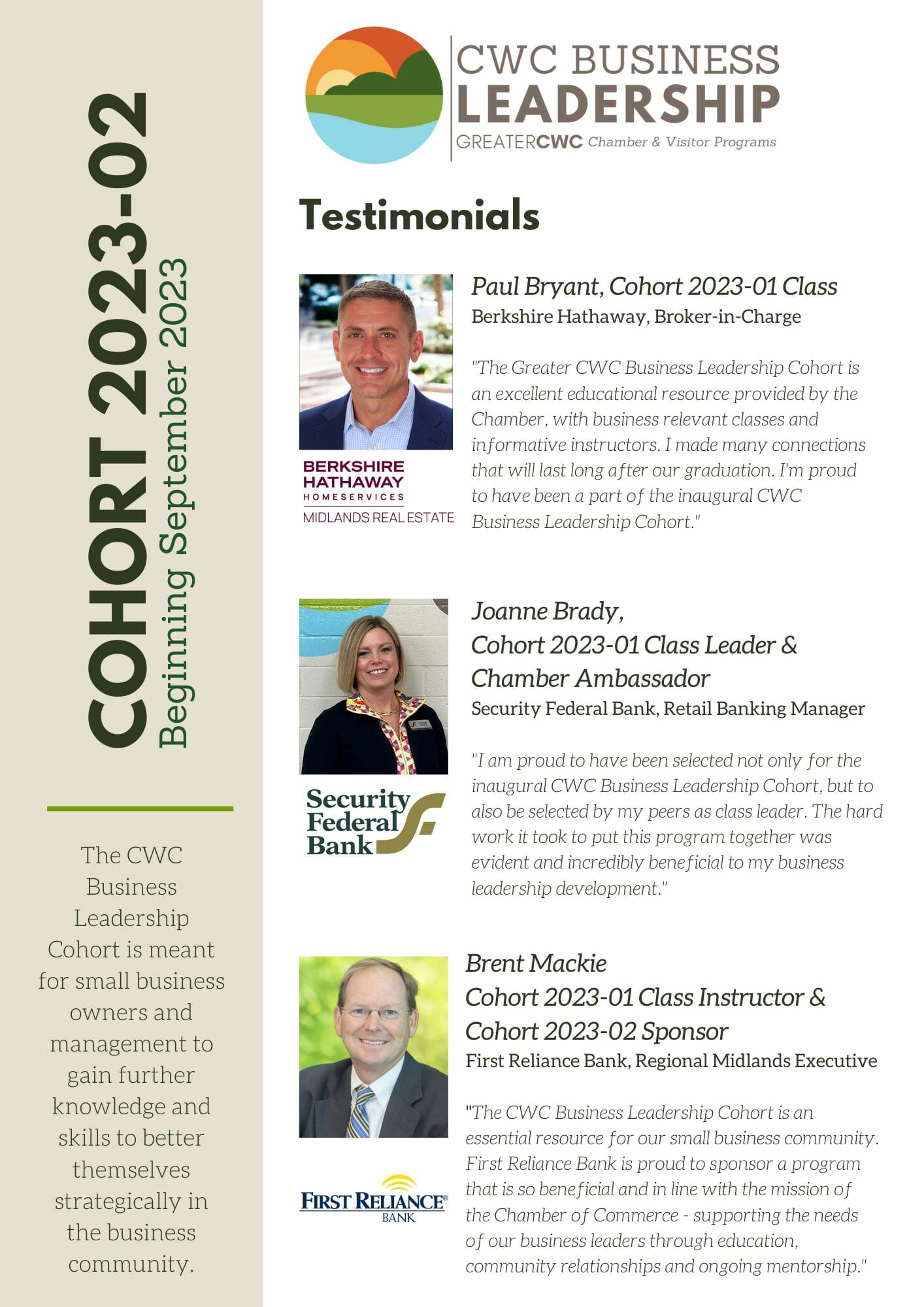 This program is brought to you by the Greater CWC Chamber Small Business Advisory Committee. For more information on this program, please reach out to the Chamber Office by phone at 803-794-6504 or by email at info@cwcchamber.com.