On behalf of over 300 community businesses, we would like to encourage you to become a member of the Greater CWC Chamber of Commerce and Visitor Programs - an important organization that has facilitated community, tourism, and business partnerships since 1958!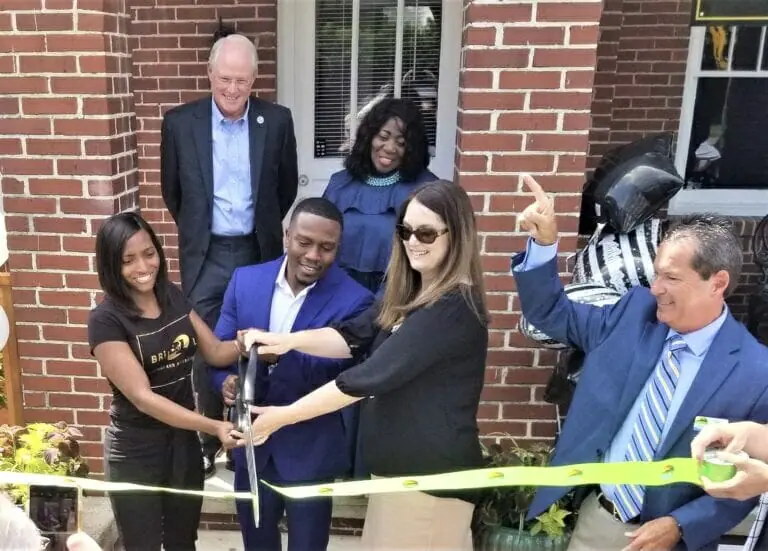 Business Directory Listing
Ribbon Cutting
LearnLocal Training
Receive E-Newsletters
Post Job Openings On Our Website
Monthly Business Breakfast Meetings
Invites to Exclusive After Hours Events
Participate in Member to Member Program
Chamber Membership Window Cling
Participation in the Member Referral Program
Use of the Community Events Calendar
Press Releases In Our News Section
#LoveLocal Social Media Advertising
Event Sponsorship Opportunities
Discounts on Renting Chamber Board Room
Current Membership Levels
Associate Membership - $200
(nonprofit, schools, civic organizations & churches)
$95 each additional representative
Municipal Partnership - $250
(local or state municipalities)
$95 each additional representative
Retail/Small Business - $250
(5 or less employees)
$95 each additional representative
Mid-Sized Business - $300
(6-25 employees)
$95 each additional representative
Bank, Hotel, Motel - $300
$160 each additional representative
Major Corporation I Business
Partnership - $350
(25-75 employees)
Major Corporation II Business Partnership - $575
(manufacturer, utilities, 76+ employees)
includes two representatives, $210 each additional representative
Exclusive New Member Benefits
Procured during the Greater CWC Community Branding Initiative
PAG Marketing
Mail and printing discounts, no set-up fee and 20% off custom quotes.
Outside the Box Promotions
10% off promotional product orders, social media management package, or art/logo design.
Lexington Printing
10% off all printing orders; no postage markup.
The Hill Company
Free consultation for media placement, Google Ads, and Search Engine Optimization. Free business stationary design and business card design with purchase of printing.
Genesis Studios
Video Vingettes for $2000.
Dynamic Duo Photo & Video
20% off videography services over $500 and 20% off photography services with no minimum.
MPA Strategies
10% off any web service package of $800 or more
The Stevenson Group
$500 off Commercial or Residential Listing Fee or $250 gift card at closing.
BNT Associates
1 hour free bookkeeping consultation. 10% off preparing your 2020 Tax Return.
Sun Solutions
10% off first custom printing order.
ATO Ltd.
10% off all orders of janitorial and restaurant supplies.
FunFlicks of the Midlands
10% off all Outdoor Movie Screen Rentals.
Signature Transportation
10% off CAE airport transportation and 15% off for any booking of 4 hours or more.
Inscape Yoga
10% off of 10 Yoga Classes.
Palmetto Outdoors
$5 off Rentals or Tours.
State Street Trading Company
10% off all Products.
JAKs Essentials
15% off all Products.
Central SC Habitat for Humanity ReStore
15% off all Products.
Modern Exterminating
10% off new termite treatment and 15% off the first year for new pest control services.
LegalShield
Discounts on some Legal and IDTheft Plans (Through your Chamber Website ONLY): legalshield.com/info/cwcchamber